Biography
---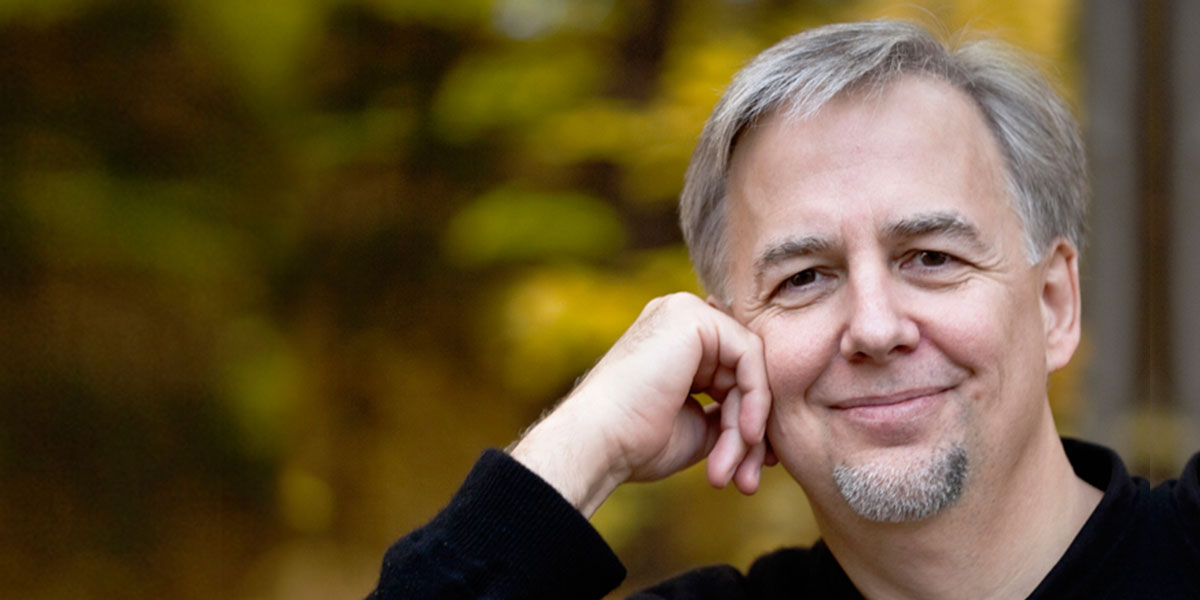 A native of Nova Scotia, David was raised in the Pentecostal church (PAOC) and attended Nazarene and Assembly of God colleges in Illinois and California before obtaining a Masters degree in English. He taught English for a year in Newfoundland before attending Dalhousie Law School. Currently, he works as a lawyer for the Department of Justice and serves as a church elder and worship leader in his church, Church on the Rock. In the myriad roles David serves daily, his heart for worship continues to thrive.
He has been writing praise and worship songs for his home church since 1992 and the songs on "Extravagant God" were written between 1992 and 2009. These works are indeed gifts from God. Every beneficial gift comes out of heaven as rivers of light cascading down from the Father of Light (James 1:17, The Message). As Gerard Manley Hopkins put it in "Pied Beauty", "He fathers-forth whose beauty is past change: Praise Him."
Videos
---
Booking
---
Agency Rapture Records
Email music@rapturerecords.ca
Lyrics
---
EXTRAVAGANT GOD
---
Extravagant God
In an alpine meadow where no human foot will wander
A hundred thousand flowers bloom for a day
Deep in the ocean there are creatures man has not encountered
You're so full of abundance that my heart can only say
Extravagant God, God of extravagance
Extravagant God, Your glory fills the skies
Extravagant God, boundless and lavish
Extravagant God, You reign on high
You paint with a palette full of myriad expressive colours
And when You make a sunsetYour passion fills the sky
Up in the heavens a million billion stars are burning
Your extravagant creation on perpetual display
Best of all is Your love so deep that it can't be measured
Wider than the ocean higher than the sky
Forever unfailing overflowing costly everlasting
Though my love for You will falter Your love for me will never fail
---
Beautiful (An Audience of One)
Beautiful, beautiful
You are beautiful and this is all for You
An audience of one I come into Your presence
Offering to You and You alone highest praise
Lifting up my hands, asking You to take them
And lead me in the dance of love and life found in You
You are beautiful, beautiful
You are beautiful I fix my eyes on You
An audience of one worthy of my worship
In the presence of Your love I am full of joy
When I see You as You are my spirit bows before
You And I am overcome with wonder at how great You are
---
Show Me Your Glory
Show me Your glory, Lord (2x)
Come fill this place, fill it with Your grace and glory
Show me Your glory, Lord (2x)
Come fill my heart, fill it with the light of all You are
You have seen the times I've been strong
Heard me cry when I have fallen
You know I am only made of clay
But to do Your will I have prayed to Your holy hill made my way
And with all my heart I'm crying out today
God at Your voice the desert shakes
Oceans roar, mountains break
Your power, Lord, is great beyond compare
But the radiance of all You are is in the One who won my heart
The light of lights, bright and morning star
Bridge:
Show me Your glory,
break through the veil
Come in a wave of glory Free me,
release me, from every lower thing
Take me higher up and farther in
---
Before Your Throne
Before Your throne, O God,
I can't escape the truth that I need You
Nothing I can bring is worthy of the King of Glory
I'm fallen but I'm calling to You, what else can I do?
I'm broken but I know that it's true, You make all things new
Worthy is the Lamb at the centre of the throne
Worthy is the Lamb
From Your throne, O God, the water of life flows like a river
You take me by the hand and cause me to stand in Your presence
I'm fallen but I'm coming to You, Lord of grace and truth
I'm broken but I know that it's true, You make all things new
---
Heal Me
I came to You looking for the answer to my problem
I came to You wanting relief from my suffering
You wanted my life, my all, to touch me
So deep, so far beyond what I imagined
Right to the very heart of me
I came discontent no longer satisfied with my life
Blind to my real need, looking for the easy answer
You wanted my life, my all, to touch me
So deep, so far beyond what I imagined Right to the very heart of me
Heal, heal me, heal me Lord
Now with all my fears I kneel down before You
Asking for faith so I can let go and know that You love me
And You want my life, my all, to touch me
So deep, so far beyond what I imagined
Right to the very heart of me
---
Worthy
Greatest servant, greatest King
Great High Priest, the offering
The lamb, the shepherd of the flock Living water, solid rock
You are worthy, worthy
Lord of love, Lord of peace
Lord whose kingdom shall increase
Worthy of honour, worthy of praise
Worthy of glory all our days
---
My Whole Life
My whole life, not just a part of me, O Lord
But my whole life, take what I have and make it Yours
For I know that I will never be the one that You would make of me
Until I give to You my whole life
My whole life
There is a way that seems right unto a man
When all along he builds his house upon the sand
Lord, I want the sure stability of building my whole life on thee
So direct my ways and plan each part of me
I can't serve two masters in my life
More than one God and I'm torn by inner strife
So I'll seek You first in all my ways and love You most for all my days
Give the highest place the only throne to You
---
Isaiah 58
Is this the kind of fast I have chosen only a day in
which to humble yourself?
Is it only a day for bowing your head like a reed?
Is it only a day for lying on sackcloth and ashes?
Is that what you call a fast, a day acceptable unto the Lord?
Is that what you call, is that what you call a fast?
This is the kind of fast I have chosen
to share your bread with the hungry
bring the poor in your home
Clothe those in need and break every yoke
Then shall your light break forth as the morning
and your healing quickly appear Your light will shine in the darkness
and the darkness will be like the day
This is the kind of fast I have chosen
To loose the chains of injustice, lift the heavy burdens
Set the oppressed free and break every yoke
Then the Lord will guide you forever
He will satisfy your thirsty soul
you will be like a well-watered garden
Like a spring whose waters never fail
This is the kind of fast I have chosen
to share your bread with the hungry, bring the poor in your home
loose the chains of injustice, lift the heavy burdens
Set the oppressed free and break every yoke
That's what He calls a fast, a day acceptable unto the Lord
That's what He calls, that's what He calls a fast
---
Living the Love of God
I want to live out the love of Jesus
I want to live out the love of God
Living the love of God (2x)
When Jesus calls I want to answer
Say, "Here I am I want to follow"
In every way He will be faithful
All of His love He wants to show
Where there is hunger He wants to feed it
Where there is hurt He wants to heal it
Where there is sorrow He wants to share it
Where there is darkness He wants to shine
---
I Will Pour Out
I will pour out, I will pour out a blessing
That you can't contain
I will pour out, I will pour out a blessing
All over you
In tithes and offerings now you are robbing me
So said the Lord in Malachi 3
You put the nation under a curse
when you keep the tithe in your purse
If you give it shall be given
God will open floodgates in heaven
Test me in this said the Lord Almighty
and I will bless you abundantly and…
Seek ye first the kingdom of heaven
and all you need will be given
Don't lay up treasures on earth
rather put God's kingdom first
If you give it shall be given
God will open floodgates in heaven
The promise of the Lord is there to see
The promise of the Lord says plainly…
Bridge:
Bring all the tithes in the storehouse
Offer your gifts in my name
Bring all the tithes in the storehouse
And let it rain
EXTRAVAGANT GOD – Chords